Cinépolis Luxury Cinemas - Voted San Diego's Best Movie Theater
Featured on San Diego Tribune's TV Show, "Front Page"
(click image below to watch video):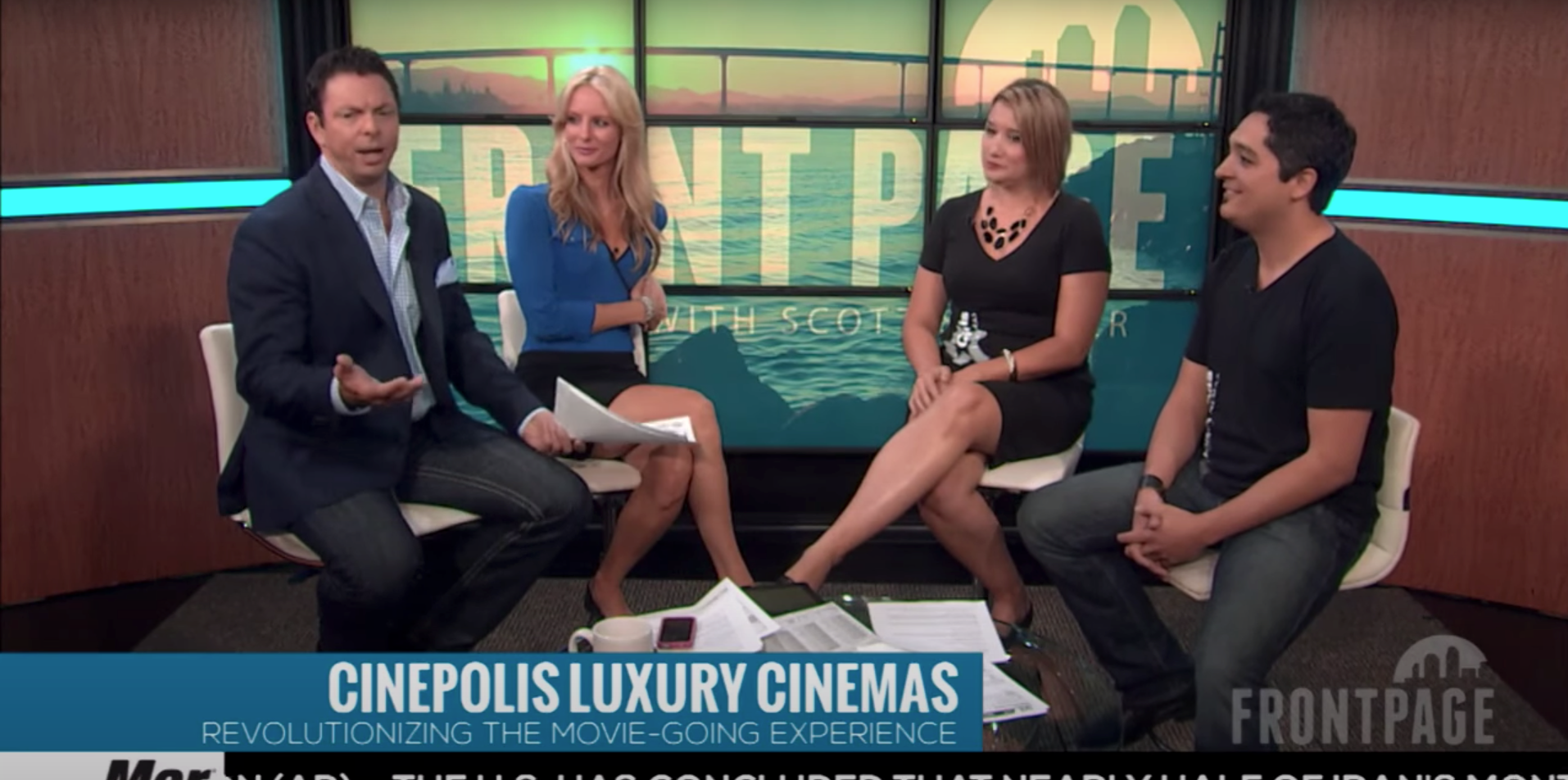 -
Luxury Cinemas Are Making Going to The Movies A Whole Lot More Fun
Featured on Luxe Magazine
Excerpt:
"Who doesn't love to sit in a plush leather recliner with waiters serving your favorite entrée, dessert or cocktail directly to your seat while watching your favorite movie?" poses Enrique Partida, Cinépolis Marketing Manager. "We revolutionized an industry so our guests could enjoy dinner and movie the way it was meant to be."
-
Now Playing: Upscale Offerings
Featured on San Diego Union Tribune
Excerpt:
"Most Cinépolis guests say they've been spoiled by the experience and now find it very hard to go to a traditional movie theater", said Marketing Manager Enrique Partida.
Luxury Orange County Movie Theaters Offer First Class Treatment
Featured on OC Locale Magazine
Excerpts:
"...Enrique Partida, the cinephile and mastermind behind Cinepolis' winning marketing strategy, continues to take the audience experience to the next level. He's the guy responsible for the new website, the new mobile app, the new menu, and now, the new mixology classes coming to the five luxury Cinepolis locations across California."
"...Cinepolis' marketing guru sums it up nicely, "Quality is king these days, and we make sure every detail is perfect. We want our patrons to have not only the ultimate movie-going experience, but to have one that rivals any other night out they could have."
-
Hosted a Presidential Event
Featured on Multiple National Newspapers:
Led the walk-through of President Felipe Calderon's visit to Mac Ecology Group's premises as part of an awards ceremony conducted by the Federal Government recognizing MEG's advanced technological and environmental certifications (OSHAS, ISO:14001, ISO:9001).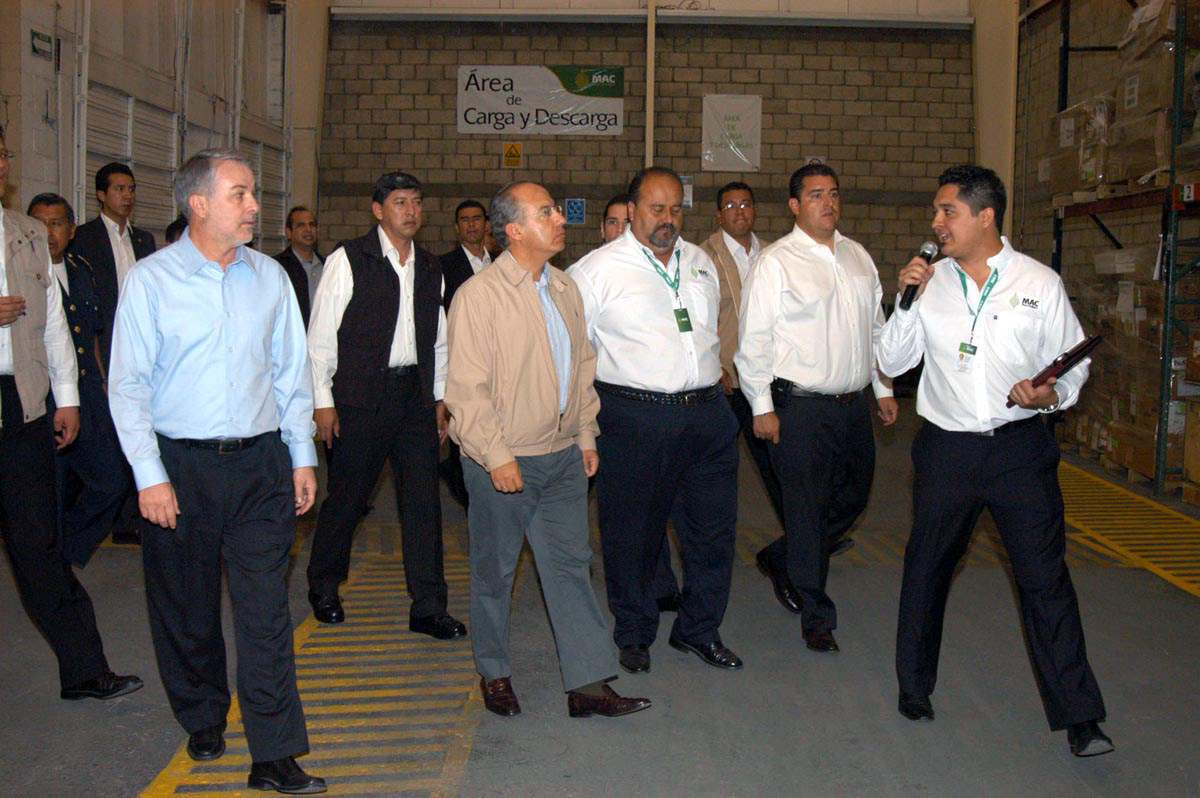 www.EnriquePartida.com | All Rights Reserved 2020